Went to Proton - Centre of Excellence Complex at Shah Alam on last Saturday to send LKC's car for inspection as it was recalled due to some rear bearing problem. Arrived there at around 11.00am and we had to wait for around 30 cars before our turn.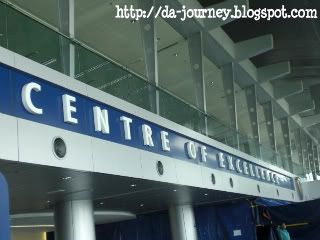 While waiting for our turn, we took a walk around this complex. We were free to move around this complex, even to the entrance of the Director's office. This complex is too huge, most of the places were not fully utilized and everywhere was just too empty and quiet.
They have a show room whereby they displayed most of the cars manufactured by Proton in this 20 years, like the very first Proton Saga which was launched in 1985. Some weird vehicles you have never seen in on-the-road were also displayed here.
Proton Saga
Proton Wira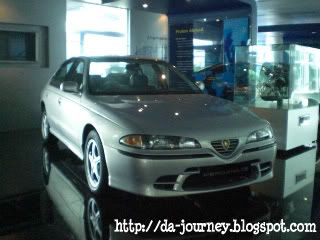 Proton Perdana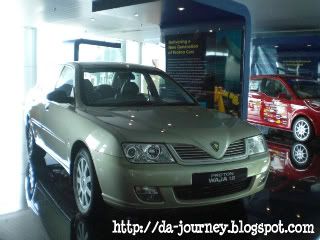 Proton Waja
Proton Savvy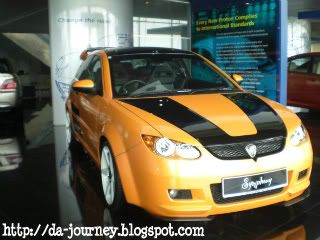 Proton Satria Neo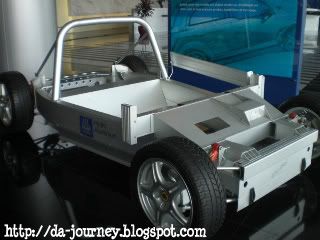 No steering...how to drive??!!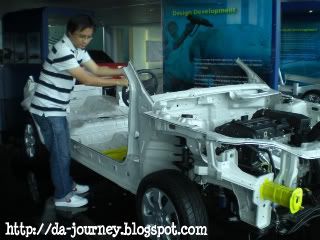 Design development

After taking all the pictures of these cars in one of the showroom, we walked around their office area then. They have lounges everywhere in the complex but these lounges had been untouched for quite some time I guess. The place was very dim and there was no air-condition around the complex, not even at the cafeteria.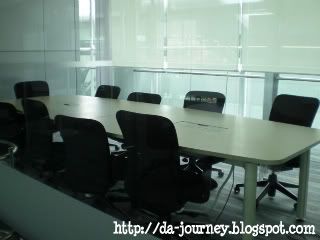 Meeting room


'Waterless' fountain garden

Apart from the offices and the showrooms, they have a boutique as well selling all the Proton's cloths and souvenirs, a garden which was not well-maintained, a cafeteria which was very warm and not so clean.
Oh yeah, we also found some Lotus sports car and a limited edition of Proton Savvy which looked way better than the normal one.

Lotus cars

Here are the photos of their service centre...it's huge but not many people working. What's the point?

Service centre
We waited for around 3 hours for our turn and turned out that they spent less than 10 minutes to check the car. So stupid...can't they just check the cars first? If they found the cars were faulty, then they should only ask the customers to wait. It was just wasting our time there!!