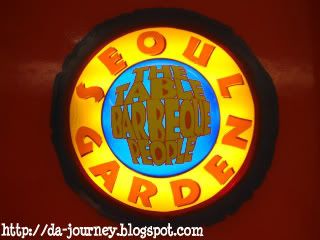 Seoul Garden @ 1-Utama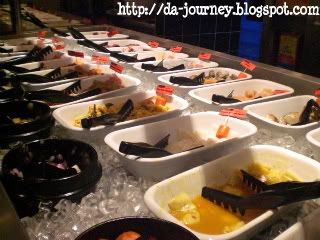 Wide selection of seafood and meats for bbq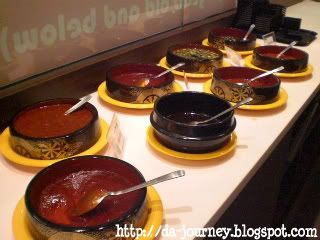 Different type of sauces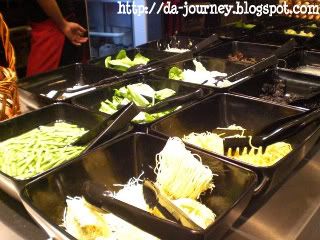 Vegetables and noodles for steamboat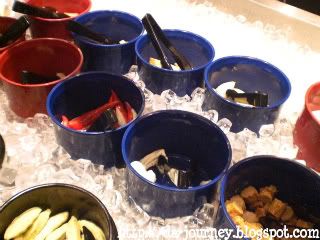 Yong tau fu
Cooked dishes like fried rice, stir-fried chicken and desserts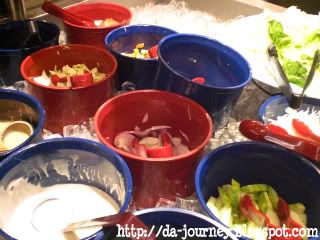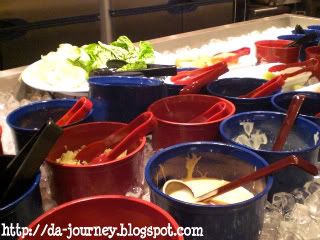 Salad bar
Ice-creams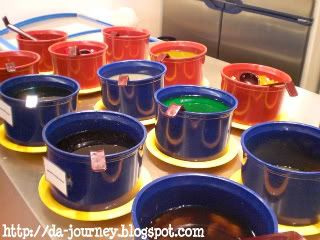 Toppings for ice-cream and ice-kacang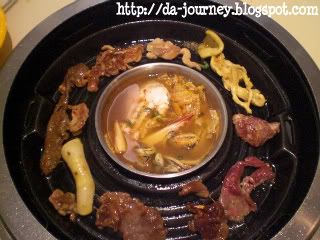 2-in-1...Barbeque and kimchi soup steamboat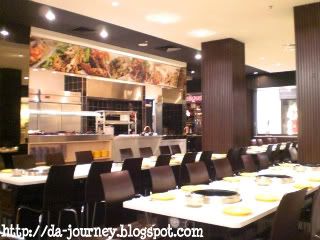 Clean and quiet ambiance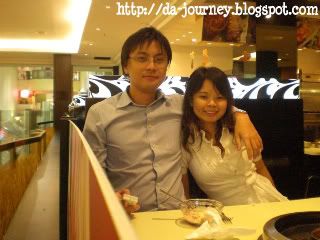 LKC & LPC at Seoul Garden

Food: 2.5 out of 5
The food served here is more like the Restoran Talipon at Kelana Jaya than the actual Korean barbeque. The kimchi soup tasted like the Chinese preserved vegetable than the kimchi you find in any Korean restaurants. The marinated meats were not bad actually especially the beef, the mutton and the squids. They have a wide selection of food to choose, from beef to mutton, from chicken to fish, from squid to crabs, from vegetables to yong tau fu, from salad to ice-creams and etc.
Drinks: 2 out of 5
They served mostly cordial drinks like mango juice, orange juice, ice-lemon tea and honey green tea. Not a very wide selection of drinks to choose from.
Environment: 3.5 out of 5
Located at opposite the newly opened Pick N Brew, this restaurant is situated quite isolated from any other shops in 1-Utama. It's located nearby the entrance of the One World Hotel...very quiet and clean ambiance.
Service: 2 out of 5
The service was so-so only as the empty plates were not clear-up and it piled up the whole table till we had to stack the plates ourselves.
Price: 2 out of 5
We felt being cheated 'again' after knowing that this restaurant has another branch at the Plaza Pantai. We went to the one at Plaza Pantai few years ago and didn't find it special at all. They claimed that they're one of the most famous Korean BBQ restaurant in Singapore...kononnya. Anyway, they have an opening promotion till end of the month of April, the actual price per person is RM35 + RM5 for free flow of drinks. We received discount of RM5 per person, so turned out it was RM35 per person, excluding 10% service charge and 5% government tax.