I have to post this entry first among any other entries as the promotion is going to end in end of September, which is only 8 days away. They are having an awesome promotion for Citibank card holder, where you can get 50% off total bill (except for takeaway and alcoholic servings) till end of September.
DainTiHill Restaurant
at Pavillion KL serves fusion Japanese -Western- Taiwanese food in very nice presentation and classy restaurant decor. As mentioned earlier, this is a fusion restaurant, whereby all the food serve here are crossed-over between these 3 countries.
I especially like the ambiance here as it was very spacious and the colourful lights just made the restaurant look so classy.
The restaurant serve a wide variety of food.
Set Meal Noodles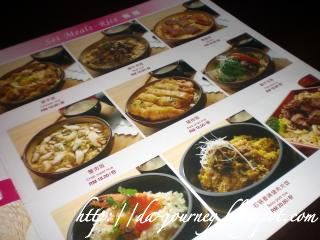 Set Meal Rice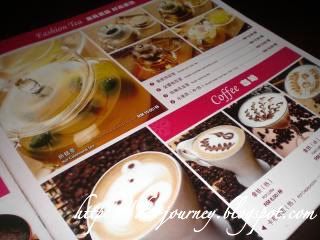 Fashion Tea + Coffee
Desserts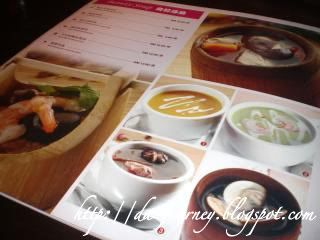 Beauty Soup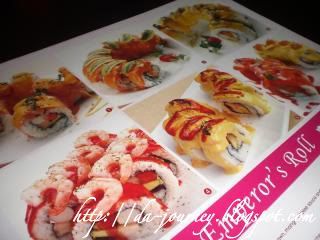 Emperor's Rolls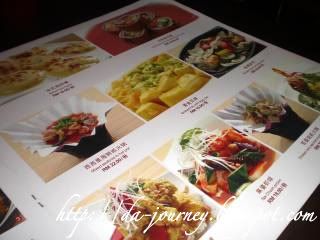 Main Dishes
For our dinner, we ordered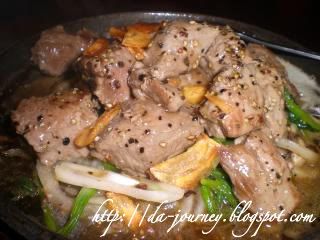 Sauteed Imperial Beef Steak with Special Sauce - RM28
As the name suggested, the beef was cooked in a pan containing some butter together with onion and vegetable. The beef was not overly-cooked when serve. The special sauce mentioned in the description was actually some black-pepper sauce. The serving was quite small comparing with the price that they're charging.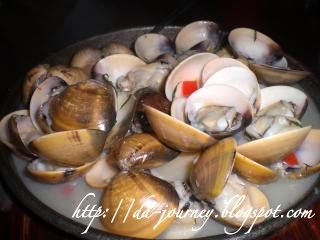 Stewed Clams in Tang Style - RM18
This dish was served on a small pan as well. This dish is more like a superior soup lala that you can find in any of the Chinese restaurant. I prefer the "cheaper" lala that you can find in the market whereby the shell is thinner than this thick shell clams. Anyway, the dish tasted okay, nothing much so special. I would still prefer Boston's superior soup lala or the steamed lala prepared by my brother.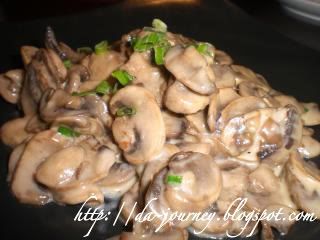 Sauteed Fresh Mushroom - RM20
As the name suggested again, the fresh mushroom was cooked in a small pan containing butter and some cream I think. The dish tasted like cream of mushroom soup (minus off the soup lah...of course). The mushroom was really fresh and it wasn't oily at all. The dish was slightly salty, therefore it was just nice to eat with rice.
With the 50% discount, we could afford for the desserts which I think was slightly overpriced.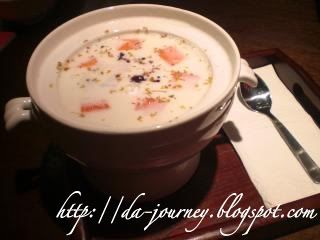 Hot Fragant Sago with Papaya - RM12
Served on a burner to keep the dessert warm, this dessert tasted more like our local dessert, bubur charchar except for the recipes used. Instead of using yam and sweet potato, they served the dessert with papaya, sago and sprinkles of chrysanthemum flower in coconut milk. This dessert was just nicely prepared, neither too sweet nor too plain.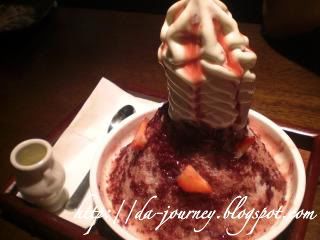 Berries topped with soft ice-cream, fresh strawberries and sauce - RM16
Strawberry is one of favourite fruits, but too bad, it's very hard to find sweet strawberries in Malaysia. I remember I had one box of strawberries almost everyday when I was in Australia. Those were the days. Anyway, back to this berries dessert. The dessert consisted of ice-blended topped with vanilla ice-cream, sourish strawberries and some berries sauce.The ice-cream topping was really soft, which reminds me of the very-cheap-and-nice-McDonald's-sundae. With just few slices of strawberry (I think when combined together, it is just one piece only lor), the dessert was very overpriced. I think the McDonald's strawberry sundae is even better than it. One thing I like is that they have a small cup of syrup for you to add-on to the dessert, which made it more health conscious kind of dessert. The overall of the dessert is nothing much special.

The service was so-so. At least they were willing to let us know that they have this promotion when we asked them before entering the restaurant (yes, we were a bit kiasu). It wasn't crowded when we were there at around 7pm, but it just took them quite long to serve our food. We almost finished the first dish before the second and third dishes were served. The desserts took quite some time to be served too after our main course.
With the 50% discount from the Citibank credit card, the total bill for this meal was only RM57.60, which I think was a very great deal. Without this promotion, I don't think I will want to try on this restaurant. The food is slightly overpriced with the small portion of food serve. The photos in the menu are really for illustration purpose only. The actual one is so much different with the menu.
Anyway, do give it a try if you are Citibank credit card holder before the promotion ends on 30th September.

DainTiHill
Pavillion KL Shopping Mall
Lot 6.01.05, Level 6,
168 Jalan Bukit Bintang.
Tel and Fax: 03-21456628