25th April 2009

We didn't plan anything to do for the day as our flight was to depart at 12:50pm local time. After having breakfast at the hotel, we changed to our swimwear and utilized one of the facility provided by the hotel.
The airport transfer cab came around 10:30am and it took about 45 minutes from Ao Nang to the Krabi International Airport. The Krabi International Airport is a very small airport and there is nothing to shop there. Just a small store selling Phuket souvenirs. Yes, you saw it correctly...you can get Phuket souvenirs from Krabi Airport but you can't Krabi souvenirs in Krabi Airport...funny huh? We ended up buying a Phuket fridge magnet instead. Arrived LCCT at around 3pm and headed back to home right after.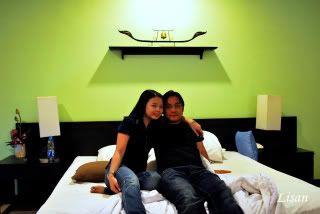 LKC & LPC @ Krabi La Playa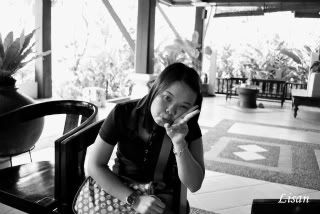 I always have very hard feeling on the last day of my holiday...don't know when will I be back again, or will I ever go back again?
LKC & LPC @ Krabi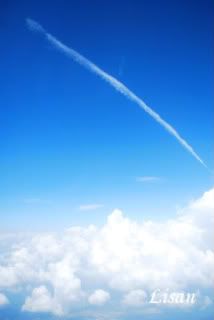 Captured these in the flight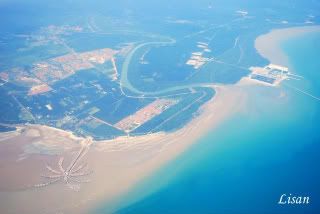 The Golden Palm Tree Water Villas @ Sepang Gold Coast
The end of our memorable Krabi trip. Though the posts came a little bit late, I hope this serves as a guide to those who will be heading to Krabi in the near future. Unsure when will I be back again or will I ever return? I doubt ... not because I don't like Krabi, I like it very much. But I wish to visit other places that I yet to explore.

Stay tuned for my next trip to Palace of the Golden Horses on my birthday, Macao + China trip in August, as well as a short trip to Pulau Pangkor on LKC's birthday.